This home page will link you to the resources of the EQUIPE Quality Learning Tool. In every page of the tool you will find the circle logo that links you back to the home page.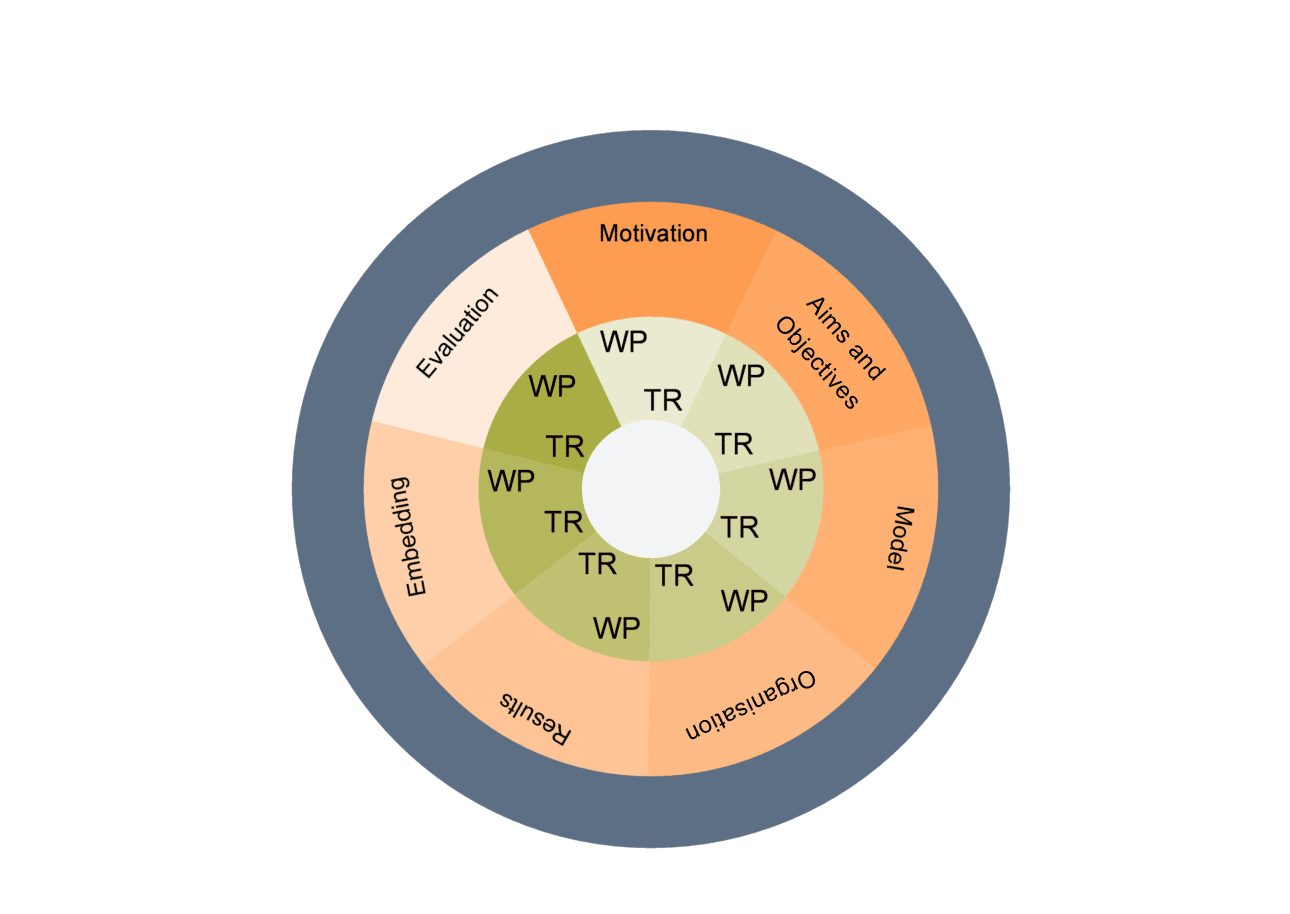 Q in Lifelong Learning Materials
The blue circle will link you to articles and case descriptions about quality in academic lifelong learning. These materials that were produced by EQUIPE and EQUAL projects will help you understand the possibilities and problems of quality in the context of adult education at universities.
The red circle follows the steps of a quality project. There is no straight route from beginning till end, but you are able to go back and forth between the various phases. In each phase you will find a description of the issues, questions for planning and evaluating the project as well as useful recommendations.
The green circle is a forum for your own thinking. Here you can write your own ideas, plans and notes about a quality project in your own institution (WP = Writing Page). In each phase you are also asked to write a reminder of the most important element of this step (TR = To Remember).
The white bull's eye will link you to the texts that you have produced. At any time of your exercise you can see your pieces of writing by clicking the centre of the circle. After going through all the phases you have produced the elements of a scheme for your quality project and you can take a look at the entirety. What you wrote in "To Remember"" will be a reminder of the things we tend to forget during the project. You can look at the texts in the screen, print them or save them for modifications by other software.